THATCampOK 2016 will feature a plenary talk on the first "workshop" day by Robin Anne Reid and Christian F. "Kiki" Hemplemann, both from the  Department of Literature and Languages at Texas A&M-Commerce, about their work on the Tolkien Corpus Project in which they are creating an online corpus of the works of J.R.R. Tolkien for stylistic and semantic analysis.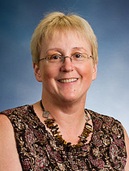 Robin Anne Reid, Ph.D., is a Professor in the Department of Literature and Languages at Texas A&M University-Commerce. Her teaching areas are creative writing, critical theory, marginalized literatures, and digital humanities. She teaches graduate and undergraduate creative writing courses, undergraduate courses in technical writing, women writers, and popular culture, and graduate courses in stylistics, gender theory, and digital studies. Her focus in digital humanities is the potential that using open-access and free programs to explore questions relating to humanities research in cultural studies in the areas of stylistics and reception theory.
She is collaborating with Dr. Christian Hempelmann on the Tolkien Corpus, a project in the field of corpus stylistics. Stylistics is an empirical methodology that applies linguistic theory to literature. Corpus stylistics allows analysis of literary texts on a larger scale than does traditional stylistics. A corpus is an annotated database housed in a digital archive. The use of language corpora in research on literary style is growing, but no corpus of Tolkien's work exists. She is also developing additional corpus projects on internet fan activisms relating to race and racisms in online science fiction and fantasy media fandom.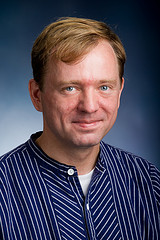 Christian F. ("Kiki") Hempelmann received his Ph.D. in Linguistics from Purdue University in 2003 with a dissertation on the computational phonology of puns. He also holds degrees from Leibniz University in Hannover, Germany, and Youngstown State University in Ohio. His research focuses on computational semantics and natural language processing, semantic and general humor theory, information security and assurance, and general linguistics. He has worked as Director of Research and Development and as Chief Scientific Officer at Internet and enterprise search companies, and has served as assistant professor at Georgia Southern University. Kiki is a consultant in knowledge-based and hybrid (including machine-learning) methods in natural language processing, mainly internet search, currently chiefly for NTENT.com. His research lab is running several active projects, including the Tolkien corpus project, automatic threat assessment for visually identified firearms, medical information systems, and the automatic detection of humor and prediction of its funniness. He has been invited as a speaker and has been published widely in his fields of expertise.